Product Description
Hydraulic Accumulator Bladder And Parts
A hydraulic accumulator is a pressure storage reservoir in which a non-compressible hydraulic fluid is held under pressure that is applied by an external source. The external source can be a spring, a raised weight, or a compressed gas.

Hydraulic accumulators are energy storage devices. Analogous to rechargeable batteries in electrical systems, they store and discharge energy in the form of pressurized fluid and are often used to improve hydraulic-system efficiency. In these hydropneumatic units, hydraulic fluids only compress slightly under pressure. In contrast, gases can be compressed into smaller volumes under high pressures, and engineers take advantage of this property in accumulator design and application. In essence, potential energy is stored in the compressed gas and released on demand to force oil from the accumulator and into a circuit.
We are counted amongst the top companies involved in offering an extensive range of Accumulator Safety Block. These accumulator safety blocks are used for isolation, protection and for depressurization applications. Our accumulator safety blocks are very robust, compact and have excellent design fitted with adjustable valves for convenient releasing of pressure.
Advantages:
A diaphragm accumulator can handle higher compression ratios of up to 8 to 10:1 because the rubber barrier does not distort to the same degree as a bladder. They also enjoy wider mounting flexibility, are insensitive to contamination and quickly respond to changes in pressures, making them suited for shock applications. Accumulators store energy that can be used to supplement pump flow, improve system response or serve as a back-up during power failure. They can also compensate for leakage or thermal expansion, and reduce vibration, pulsations and shock.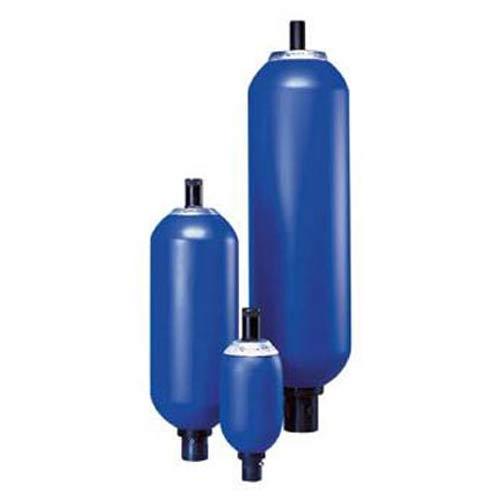 Our Company Service
1) We can help buyers design specific products or produce products according to buyers'design
2) We can print logo according to buyers' requirement
3)We has exported to many countries,such as Korea, USA, German
Customer Service
1. You may email us through the Alibaba messaging system if you have a question or would like to submit a comment.
2. Generally, email will be responded to within 24 hours; except on every Sunday and holidays. We will reply as soon as we back in office.
3. We will send you tracking information to the e-mail address you have registered with Alibaba.
4. If you don't see what you are looking for, just send us an e-mail with picture/picture and we will be glad to help you.
5. Positive feedback is very important to us.
Packaging & Shipping
Delivery time depends on the destination and other factors, it may up to 7 work days.
In order to ensure you receive you order tax free upon import, we will declare it as a [Sample"with a lower value.This lower price does not reflect the total price you paid.
After we ship the goods, we will email you the shipping information, as well as tracking number.